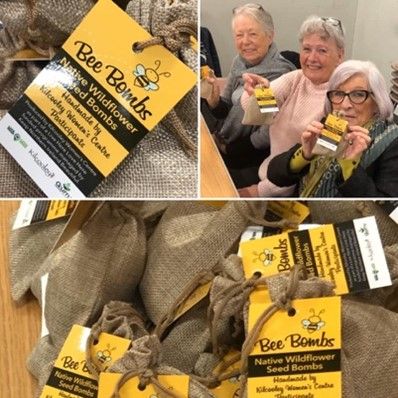 Our Bee Bombs are made by participants attending gardening classes within the centre.
The desire to make them came from a visit from Ulster Wildlife who encourage the women to 'give something back to nature' so in order to fund their own classes, increase the bee population and make their gardens look lovely in the summer they came up with the Bee Bombs.
Walker's Newtownards supported the production by supplying us with native wildflower seeds and the ladies worked together to created the finished items.
To purchase a Bee Bomb contact the centre or call into the office or give us a ring on 02891478292.