Key Action 1 Dutch Visit KWC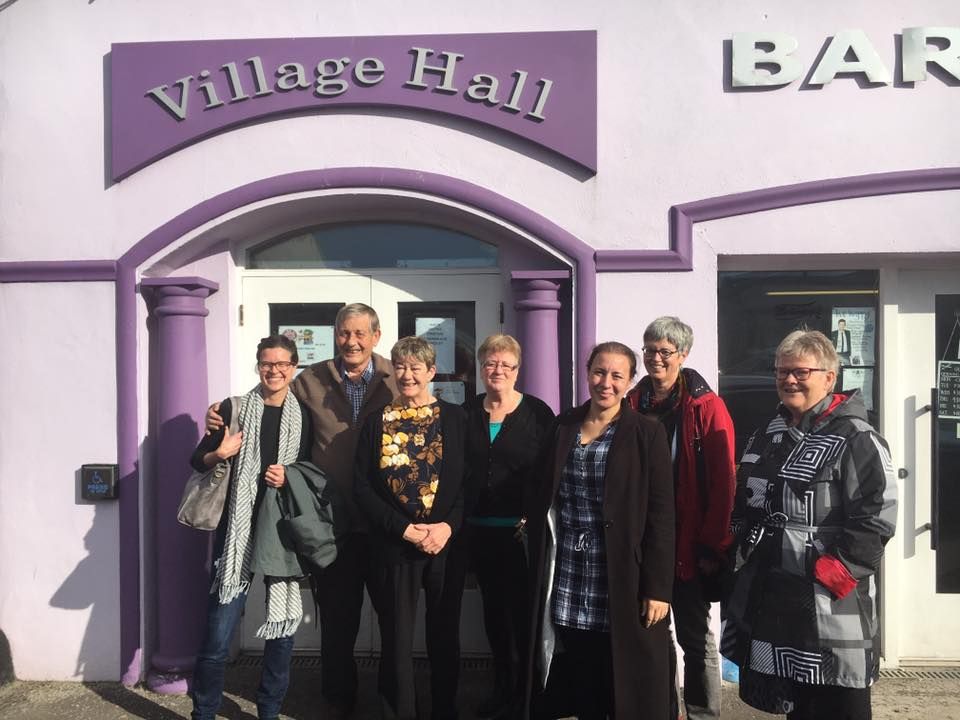 KWC hosted four international visitors from Holland/Netherlands in October 2017, who were interested in learning about health and wellbeing, education and children's services and looking at similarities and comparisons between protocols and procedures in each country.  KWC had met the participants at a joint conference in Zandfort in Netherlands in 2015, and expressed interest in making international connections and sharing good practice.  Despite the interuptions to the schedule by storm/hurrican Ophelia the group had a packed schedule of visits, meetings and discussions,  meeting with the following groups/organisations:  
Public Health Agency (PHA)
County Down Rural Network
Ballywalter Village Community Association
Falls Women's Centre, Belfast  
The presentations made during the visit explored how community and statutory organisations developed partnerships to deliver better health outcomes for local people.  The partnerships between both the PHA and both KWC and the Co Down Rural Network demonstrated co-operation to deliver positieve health and wellbeing outcomes.  The project included visits to childcare centres, and cultural discussions on the migrant issues in Europe were very valuable.  We look forward to a long friendship with the Learning for Life group and its associated social workers and we very much enjoyed the time we spent learning from each other.  This project was co-funded by the Erasmus+ programme, supported by the Dutch National Agency.  KWC express their thanks to the Dutch & UK National Agency for enabling the groups to meet and we look forward to a long lasting co-operation.