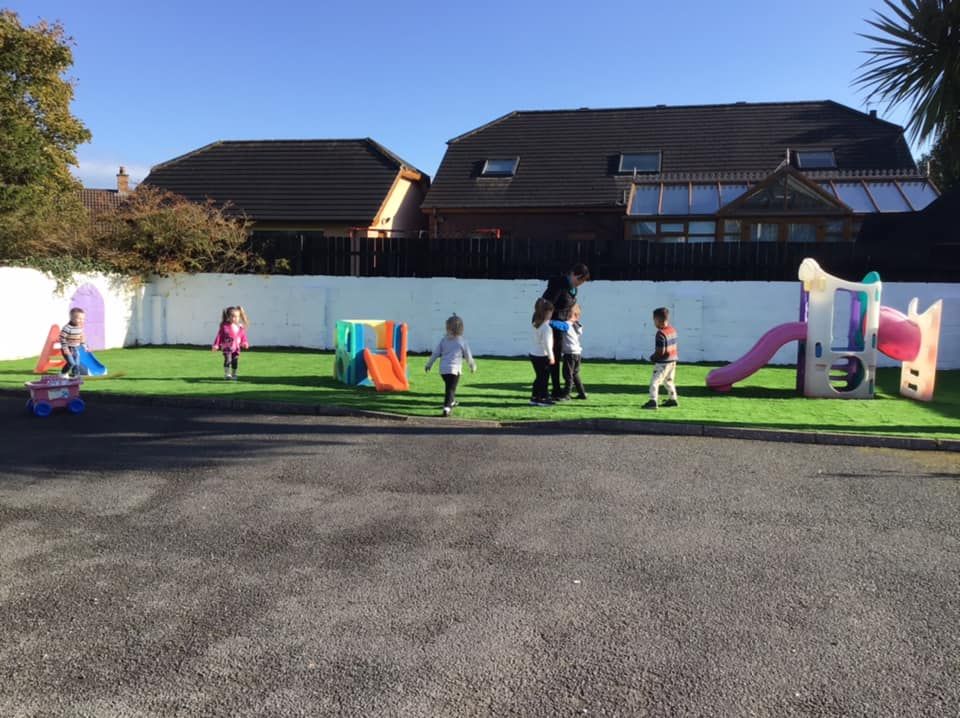 Ladybirds Springhill Site, means we have access to some lovely outdoor areas. The sensory garden is one of these areas. 
Completely safe for children, this area has flowers, vegetables and depending on the season wildlife – great example of life cycles for the children to explore. 
Staff reguarly take the children out here to pick some snack or progress their physical development using the natural surroundings. 
Children also get to experience the Bangor West Playground, playing on age appropriate climbing frames and ride alongs. Regardless of the weather we love to wrap up warm or apply sun cream to get outside as much as possible. 
Ladybirds Springhill also has lots of open space and all weather grassy areas for group games and running.