PHA - Public Health Agency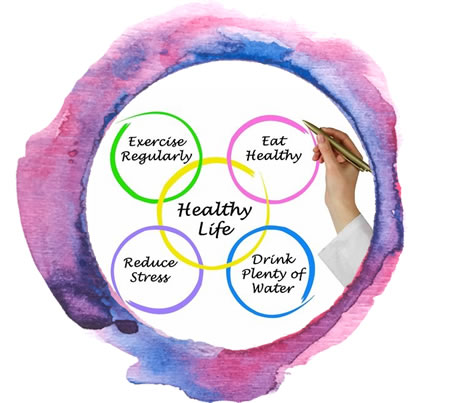 Healthier You – 'Your Health is Your Wealth' allotments
The main aim of the health development programme is to improve health and well-being in the Kilcooley and North Down area. We aim to achieve this by Working in partnership with the South Eastern Health & Social Care Trust, the Public Health Agency and other key stakeholders in order to drive health improvements, preventions and interventions. We hope to advance health improvement within the community through health promotion campaigns e.g. through local community health fairs, a local STOP Smoking campaign and Healthy Diet Initiatives. The project will target groups with specific health needs for example the 'hidden population' that do not seek mainstream services.
Health issues we will address
Stop smoking support group
Healthy lifestyle, healthy diet
Mental health and emotional well being
Sexual health education
Physical activity initiatives
Substance misuse
Older people programme
Early years and family programmes
Cancer prevention
Men's health
We aim to address these issues by putting in place a range of support services; the project is designed to be accessible to all. Services we will provide include health information sessions and workshops, support groups, health promotion events as well as signposting to other local services available. We also have the added benefit of providing an onsite childcare facility.
Allotments
Kilcooley Allotments is a project of Kilcooley Community Forum and was launched in April 2013. Kilcooley Community Allotments are situated at Kilcooley Square behind Kilcooley Primary School; it is a small traditional site with 18 plots open to not only the residents of Kilcooley but also to people from across the borough. The site was funded by the Public Health Agency in partnership with the Northern Ireland Housing Executive, South Eastern Health and Social Care Trust and Kilcooley Community Forum. A horticultural Assistant is employed to maintain and look after the allotment site and provide assistance to plot holders.
The aim of the allotments is to provide an opportunity for local people to take an active part in the community where they live. It provides a platform for individuals to learn about their local environment, take part in a scheme that promotes community interest and a sense of pride for their area and help build community spirit. At the allotments we grow vegetables and flowers and we also offer a number of courses which are open to anyone interested in gardening – you do not have to be an allotment owner. Courses include:
Food hygiene Level 2
Emergency First Aid
Christmas Wreath workshop
Composting and potting
Phase II of the allotments project will see the development and implementation of a Healthy Living Centre.  If you are interested in taking part in any of the health projects or initiatives, contact Kirsty McDowell 0n 028 9147 8292 or email kirsty@kilcooleywomenscentre.co.uk or seanna@kilcooleywomenscentre.co.uk