Royal recognition for Alison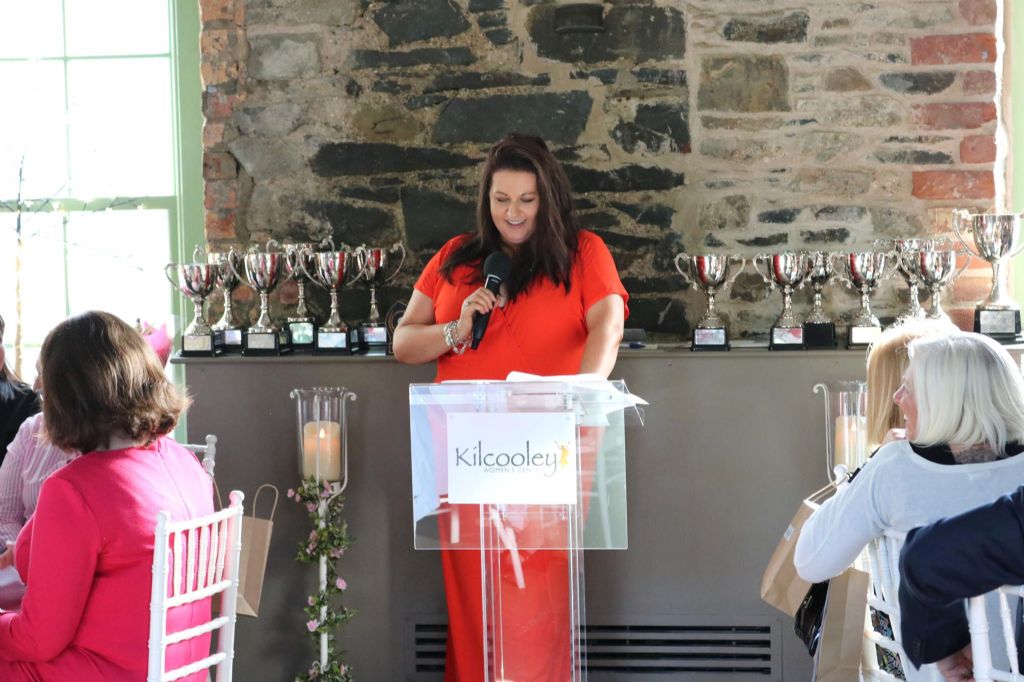 12 May 2020
Alison Blayney, Kilcooley Women's Centre's Chief Executive Officer has been awarded the Medal of the Order of the British Empire (BEM) in the 2019 Birthday Honours for services to the community. 
Alison was due to receive her BEM from a senior member of the royal family at a very special investiture ceremony hosted by the Queen at Buckingham Palace on Tuesday 12th May. Unfortunately, due to the unprecedented outbreak of COVID-19, the difficult decision was made to postpone the ceremony. Despite this, we as an organisation want to celebrate this tremendous achievement and recognise the impact Alison has made throughout our local community.  
Alison is responsible for the strategic leadership and management of Kilcooley Women's Centre and its daily operations. In addition to this Alison also works strategically across Ards and North Down Borough Council as an Independent Member of the Policing Community Safety Partnership and Peace IV Partnership. Regionally Alison works with the thirteen other women's centres, lobbying for improved services, and better funding and resources for women, children and families in Ards and North Down. She has been successful in securing major funding and tenders for Kilcooley Women's Centre from various different sources including; Peace IV, European Social Fund, Department for Communities, Erasmus+ and Public Health Agency. Previously, Alison has worked across the UK in the charity, public and private sector including banking, retail and council. Away from her professional life, she enjoys traveling and spending time with her two grown up sons and her dogs. 
Alison's BEM isn't the first royal recognition Kilcooley Women's Centre has received. In 2017 Alison helped the Board of Directors and volunteers secure the prestigious Queens Award for Voluntary Service. This is the highest award available to volunteer groups, the MBE for volunteers. In addition to this, Alison was also named Business Person of the Year by the Bangor Chamber of Commerce in the 2018 Bangor Business Awards, highly commended by Social Enterprise NI as Social Enterprise Leader of the Year 2019 and Mighty Women in Management in the 2019 Families First Mighty Women Awards.
When asked about Alison's impact as CEO, Emma Mooney, currently the Head of Education and Training said, "Alison's drive and commitment has enabled us to provide a quality community education programme to address educational underachievement, a programme which continually evolves, adapting to the changing environment in which we live and work. She continually challenges both staff and students to strive for more." Joan Young an employee of over twenty years and a member of our Ladybirds Childcare Team, said that "Alison is always on the go, she is totally dedicated to her work and helping others."
Chairperson of Kilcooley Women's Centre, Margaret Weir expressed her gratitude and congratulations by saying, "I would like to thank Alison for all her years of dedication to the centre. She has worked tirelessly, firstly volunteering her time whilst raising her 2 sons, then rising to her position of CEO of Kilcooley Women's Centre. We as a group have been through some difficult years, but Alison through her hard work and determination will always rise to the challenge and pull us through. This being our 25th Anniversary year I am proud to be Chair Person of Kilcooley Women's Centre supporting Alison and the Kilcooley Women's Centre Team. I felt honoured when 3 years ago Alison asked me to join her at Buckingham Palace to receive the Queens award for Volunteering, a testament in itself to the work that goes on at Kilcooley Women's Centre by the staff and volunteers. On a personal note I have known Alison for over 20 years through our children at nursery and the classes ran by Kilcooley Women's Centre which we both attended, before I joined the Board of Directors.
Kilcooley Women's Centre has grown hugely from its humble beginnings and we are confident this is down to Alison's leadership, determination and above all else, her hard work. On behalf of the Board of Directors, Senior Management Team and staff here at Kilcooley Women's Centre, we want to express our warmest congratulations to Alison and we hope you will join us by congratulating Alison on this special day.